@Site Training
trainDAVINCI offers all of our immersive training programs @site (onsite at your facility or preferred location).
All client-specific programs are 100% customized to meet all of the client's needs, standards, procedures, and protocols.
The following @site courses are currently being offered: The Culinary Experience, The Cabin Safety & Emergency Procedures Training Experience, SMARTtraveler Cabin Safety for Passengers, SMARTtraveler Personal Safety for the Traveling Professional, and Pilot Essentials. Learn more about them below and register today.
Daily modules are designed with hands-on interactive culinary training combined with instructor lecture, visual presentations, detailed manuals, handout materials and all needed tools to successfully complete the lessons. Each class is taught by an aviation industry expert. These courses will provide the understanding of the basic needs and restrictions of your clients, enabling you to order more precisely the food matching passengers and flight crew requirements, considering the restrictions of an aircraft galley for the appropriate dish for the specific time of day. The Intermediate and Advanced customizable courses are designed to fit the needs of the specific flight department and their food service requirements. All of the intermediate courses can be taught as an overview (2-3 hours). In-depth courses include hands-on cooking and preparing the foods necessary for the course, in conjunction with the visual and skill sets taught.
Culinary and knife skills
Garnishing techniques
Why food safety is important
Creating the portion illusion
Stretching portions
Out of the box recovery
You mess it up, dress it up!
Going vertical – the art of food stacking
Fresh from the garden salad
Trending menus
Cooking on board – fish and shellfish, meats, poultry, pasta and sauces, desserts and breads
Platters and trays
Rise and shine – all breakfast
Take a bite – appetizers, canapés, hors d'oeuvres, pre-boards and simple starters
Menu planning
Menus and preparation techniques
Build your menu/10-10-10-10 (breakfast, lunch, dinner, snacks)
Courses are customized in 2-day, 3-day, 4-day and 5-day bundles and include (at minimum): trainDAVINCI Flight Attendant Garnishing Tool Kit, stacking ring, garnishing instruction and presentation technique cards, conversion charts, reheating temperature and food allergy charts, basic food safety procedures and handouts and/or manual. (This is not a certified food safety program).
The Cabin Safety & Emergency Procedures Training Experience
Cabin safety/emergency procedures training that meets all standard operating procedures, recommendations and applicable requirements for US FAR §91, §125 and §135 flight operations, Canadian CARs, European EU OPS and internationally recognized IS-BAO, NBAA and EBAA's WE-CARE best practices.
Course features a CRM-driven combination of classroom theory, audio visual and multimedia, practical interaction, hands-on training and portable training equipment and online pre-training learning provided by Embry-Riddle Aeronautical University.
FARs and International Agencies
Communications and Briefings
CRM and TEM /Threat Error Management
Emergency Equipment
Emergency Evacuations
Search and Rescue
Decompression and High Altitude Physiology
Inflight Fire and Smoke
Accident Review
Fatigue Management
Inflight First Aid, CPR & AED
Hazardous Materials and Dangerous Goods
Business Aviation Security
SMARTtraveler – Personal Travel Safety
Final Exam
Portable training equipment utilized:
Halon Extinguisher
H2O Extinguisher (if applicable)
PBE's – Smoke Hood Trainers
POB – Portable Oxygen Bottle
Oxygen Masks
Life Vests (2 chamber CO2)
Life Raft (Winslow 12/18 person)
Survival Equipment
Safety Briefing Cards (samples)
General First Aid, CPR, AED training equipment utilized:
AED Trainer
Adult and Infant Manikins
Demo First Aid and Medical Kits, Bloodborne Pathogen Kit
BP Cuff, PulseOx, EpiPen Trainers
POB – Portable Oxygen Bottle
Conducted in 2-day and 3-day courses
Training Accredited Hours
Preliminary 3-day: 24.0 / Elite 2-day: 16.0 plus ERAU Pre-training online: 8.0
Certificates of Completion, Record of Training and trainDAVINCI Cabin Safety Bound Manual (340+ pages) provided.
Customized 1-day IS-BAO compliancy course also available.
SMARTtraveler Cabin Safety for Passengers
Are passengers properly educated as to what is expected versus what is reality? Are their expectations truly safe? Are they literally dying to get to their destinations? Business aviation passengers should know what to expect from their crew during normal phases of flight as well as during an actual emergency. Will they initiate an evacuation themselves if the crew is incapacitated or are they going to wait for someone else to save them? Fact: business aviation has one of the best safety records in the industry. However, accidents and incidents can and do happen. Passengers should be prepared and expect the unexpected. The goal of this 4-hour SMARTtraveler's passenger cabin safety awareness training workshop is to enhance the safety mindset and culture of the traveling professional.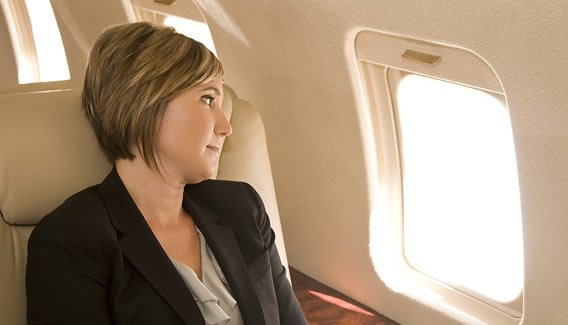 SMARTtraveler Personal Safety for the Traveling Professional
Safety threats to professionals when traveling within the United States and abroad are an unfortunate reality. Everyone needs to understand the dangers that exist when they are away from home so that they can be prepared since anyone can be a victim of crime. Even the most savvy business travelers fall prey to their own complacency regarding hotel safety and personal security.
This 4-hour workshop will teach you about common criminal behavior in hotels, how to avoid being a target, and how to safely conduct yourself when traveling by establishing your own SMARTtraveler techniques.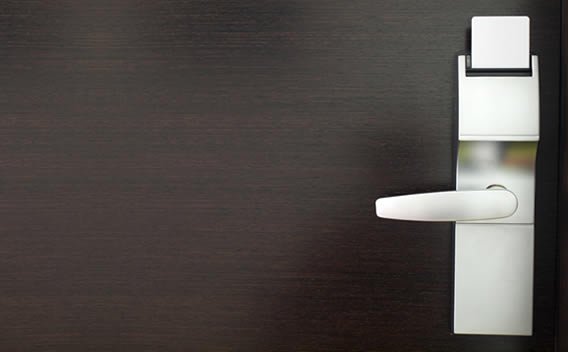 This training program provides a thorough presentation and hands-on experience preparing and serving VIPs aboard the aircraft. Additionally, new ideas for the cabin crew on menu planning, storage, plating, and protocols will be demonstrated for both domestic and international travel.
The goal of trainDAVINCI's Service Elite is to provide the most current information available on catering techniques, food handling safety, service tools and hot topics within our industry for our advanced students.
1-day, 2-day and 3-day course bundles – Manual and Certificate of Completion provided.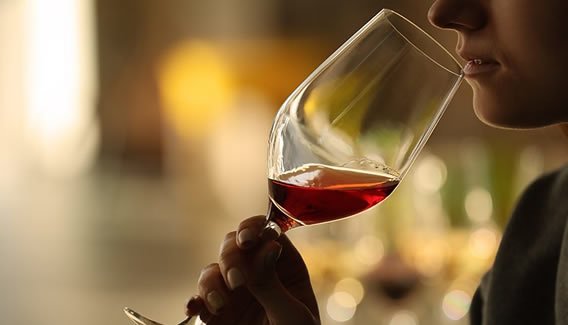 The goal of pilot essentials is designed to provide light jet or cabin class pilots who "wear all hat's" detailed information and interactive training on passenger service, catering and business etiquette techniques. There is much more available than a boring sandwich tray or boxed lunch for your passengers. As well as, techniques on how to properly educate the client on what realistic expectations should be during flight and how to properly communicate this to your valued clients and passengers.
1-day workshop – Manual and Certificate of Completion provided.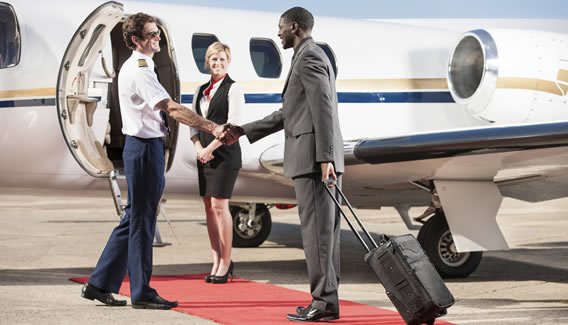 Butler Service in The Sky
3-day to 5-day customized client course
Instructed by trainDAVINCI Subject Matter Expert, Leif Ytterstad
This exclusive trainDAVINCI course, instructed by our Paris, France based Executive Majordome, includes the differences between protocol and etiquette; the meaning and its role in both the private and business aviation sector. Cultural differences, international protocols and etiquette procedures for greeting your passengers and providing VIP to VVIP 6-star inflight service along with the ability to show discretion and preemptive results. Taking "ownership" of your cabin with extreme focus and an eye for detail.
You are the representation and reflection of your flight department/owner's brand. Learn how to gain confidence by taking ownership of your knowledge and experience by delivering a VVIP and unique experience for your passengers and clients.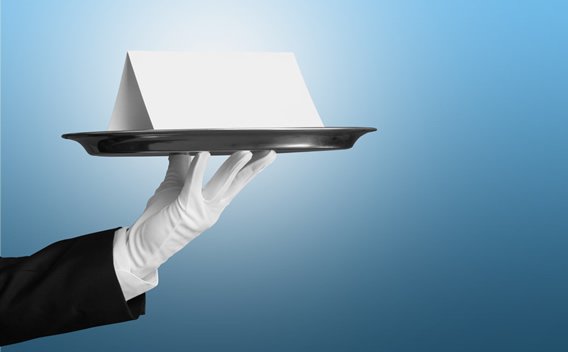 Sample 5-day Course Agenda:
Servant like approach in attitude and Personal Valet methodology
Personal presentation, eye for details in the cabin and beyond
Technology orientated – communication/mobile gadgets/internet/PA (if applicable)
Knowledge of your working environment and all aspects of the aircraft
Product knowledge and having your "toolbox" ready
Contingency – Always having a "Plan B, C and D ready." Everyone has a plan A!
You will be measured on how you can deal with the unexpected. Be ready to be a problem solver
The knack of always under promising and over delivering in all aspects of service
Get well-organized as you work in a very limited environment onboard
Learn about your clients, do your "homework", conduct your own research when it comes to high profile VVIP and repeat clients
Always have "can do attitude". NEVER use the word "NO"
Manners and consideration as Its not always all about you but your clients!
Delivering 6-star Service with a successful interaction with your clients and challenging personalities
Introduction to Protocol to VIP and the difference between protocol and etiquette of service
Cultural awareness and multicultural etiquettes and prospection of international protocols to achieving your desired outcome
Precedence and order of protocol and service etiquettes with cabin configurations, seating of passengers, order of service, timing, utensils and placements
Protocol of greeting and boarding procedures to clients with a cultural difference and awareness
Preparation of various beverages and how to present in a correct manner
Wine and beverage presentation, service, techniques and etiquette
Presentation of formal table settings, plating, folding and use of different garnish to the menu
The proper conduct of several and multiple courses with the focus of 5 and above service
Insight of how to present the menu, deliver and clear procedure's for both male and female clients and VVIP guest
Etiquette and techniques for anticipation and protocol of formal and Informal services
The knowledge of White Glove Service and protocol performances with preference methodology
This specific 5-day Butler Service in the Sky course can be conducted at the trainDAVINCI School or @site (Onsite) at your flight department. Customized Butler in the Sky 2-day to 5-day courses are available and can be designed to meet your operations specific needs and requirements. The Culinary Experience, SMARTtraveler and/or Elite courses can also be packaged along with this course.
Please contact trainDAVINCI for more information.
CSR – Customer Service Representative Training
1-day to 2-day course for FBO and Caterer Personnel
Available as a customized trainDAVINCI stand alone course or bundled with CornerStone Strategies, LLC
"A satisfied customer is the best business strategy of all"
Maintaining a competitive edge in business aviation by ensuring your employees provide exceptional service is the key to success! The trainDAVINCI instructors design customized courses using proven communication skills and techniques using your products and services, your process and your clientele knowledge. These courses are highly interactive and focus on consistency, communication and troubleshooting skills, and conducted in an entertaining and engaging manner. Exceptional customer service providers instinctively know what their clientèle need and what they want – and recognize the difference. They understand how to talk to their clientèle, including what words more positively influence the relationships. Ready to trainDAVINCI?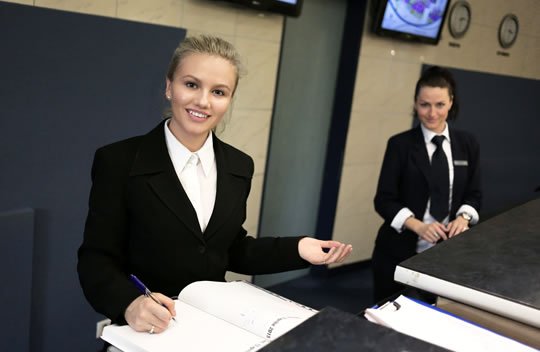 1-day Sample Course Agenda:
Developing a loyal customer base
Exceeding Customer Service expectations
Telephone, Email and Social Media professionalism, etiquette and skills
Understanding the nuances of customer, passenger and aircraft profiles
Ordering, handling and delivery catering (approximately half day)
Basic food handling and storing safety
2-day Sample Course Agenda:
Developing a loyal customer base
Managing interaction with customers
Communication Skills
Exceeding Customer Service expectations
Understanding different personality types
Handling 'challenging' customers
Recovering from a communication faux pas
Phrases to strengthen relationships, and phrases that will weaken that same relationship
Telephone, Email and Social Media professionalism, etiquette and skills
Understanding the nuances of customer, passenger and aircraft profiles
Stress Management techniques
Ordering, handling and delivery catering (approximately half day)
Basic food handling and storing safety
This course can be conducted at trainDAVINCI or Onsite at your operation or facility.
Please contact trainDAVINCI for more information, customizing options, training proposal and rates.