A Business Aviation Cabin Crewmember responsibilities may go well beyond providing premium in-flight service aboard executive business jet aircraft. This list can be endless and includes such duties as; executive chef, caterer, dietary technician, personal shopper, nanny, entertainment or activities director, official greeter, cleaner, launderer, liaison, concierge, secretary, travel coordinator, baggage handler, pet sitter, security guard, food safety handler, emergency procedures coordinator, safety watchdog and more. There is no industry standard job description with the exception of cabin safety.
The majority of business jets require only one cabin crewmember on an aircraft so you must possess the skills in order to plan, create, and serve your passengers in a variety of services from casual to formal to five-star and beyond. Preparing gourmet style meals can be challenging enough in any environment let alone preparing them in an extremely limited workspace at 45,000 feet under time management pressures. It will benefit you greatly if you possess good planning, organizational and troubleshooting skills.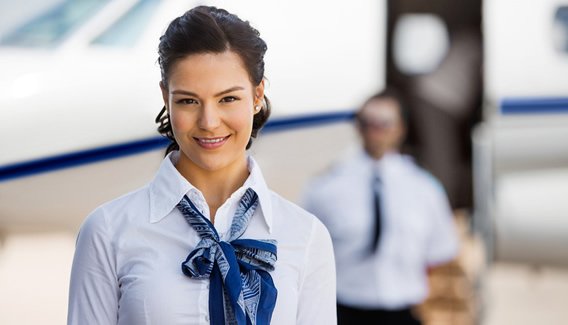 In the world of business aviation, there are no set guidelines or expectations to what your specific career and responsibilities will entail. You may enjoy a long-lasting career as a contract cabin attendant or gain successful employment. It is all a matter of preference and what opportunities present themselves to you.
You must be willing to be away from home for possibly days or weeks at a time. Flexibility and adaptability are musts! These are some of the most important sacrifices made if you are going to be successful in business aviation. Unlike commercial airlines, corporate flight schedules are not under any on-time performance pressures. Business aviation is extremely unpredictable, flexible and can, and often does, change in a moments notice. You are flying on your passenger's time schedules – no one else's … ever.
There are no second chances at a first impression. Professionalism, style and presentation are to be displayed to the fullest at all times. Challenge yourself to give 100% on each and every flight. Set your personal and inflight service standards to the highest degree. Wow them with your personality, attention to detail and well organized skills.
Every passenger should experience the "WOW! factor." trainDAVINCI provides many of these required courses, and so much more.
There are many articles and blogs featured in the INSIGHTS section of this website that provide a lot of helpful information for new to industry. Please go to: https://www.davincitraininginstitute.com/insights/
Training Scholarship Opportunities
DaVinci Inflight Training Institute is a proud scholarship donor. Listed below are two highly regarded scholarship organizations that provide training scholarships specifically for business aviation cabin crew with specific training courses offered by company donors and monetary awards that can be used towards your training of choice.
National Business Aviation Association (NBAA) Flight Attendant/Flight Technicians Scholarship Program
The NBAA Flight Attendants Committee (FAC) is dedicated to promoting education and training as a means for business aviation flight attendants and flight technicians to enhance their professional careers. To support this position, NBAA offers aspiring and current flight attendants/flight technicians the opportunity to receive scholarships for training and career advancement (complete training packages and monetary awards available).
Typically, the online application goes "live" in January of each year with a deadline in late February or early March for submissions. You do not have to be a member of NBAA to apply however, it is highly recommended that you join. The scholarships are awarded at the NBAA Flight Attendants/Flight Technicians Conference in May of each year.
For more information, please go to: https://www.nbaa.org/prodev/scholarships/fltatt/
Women in Corporate Aviation (WCA) Scholarship Program
WCA is a premier non-profit mentoring association for professionals in corporate and business aviation. Providing networking, mentoring, scholarships and educational opportunities for current and future corporate/business aviation professionals, WCA offers individual and corporate memberships. Scholarships are offered twice annually with the amount based on current funding. The WCA scholarship program is self-funded through member dues and sponsorships from contributing individuals and corporations. You must be a member and signed in to view and apply for a scholarship. WCA annual membership is a nominal fee. Scholarships are presented at the NBAA Business Aviation Convention and Exhibition (BACE) in the Fall and at the Women in Aviation Conference in the Spring.
For more information please go to: http://www.wca-intl.org
Staffing Agencies and Being an Independent Contractor (Freelance)
If you are new to the industry and have no experience, a staffing agency most likely will not be able to utilize your services. Theses companies are contractually obligated to provide a required level of service to their clients and will not risk any potential exposures or issues, despite your talents and capabilities. Therefore, when you are new, staffing agencies are not your best bet in helping you launch your new career. That being said, if a client wishes to use your services, then they will process you as it's requested by the client and not the other way around.
Independent contractors are faced with increasing risks (insurances, liabilities, IRS, taxes, lawsuits, etc) while flying. Accidents happen … a slip and fall on a wet hangar floor, an automobile accident in a provided rental car, or and inflight injury. Typically, flight department insurance policies are designed not to cover non-employees. Also, many operators now demand "insulation" and protection from independent contract liabilities.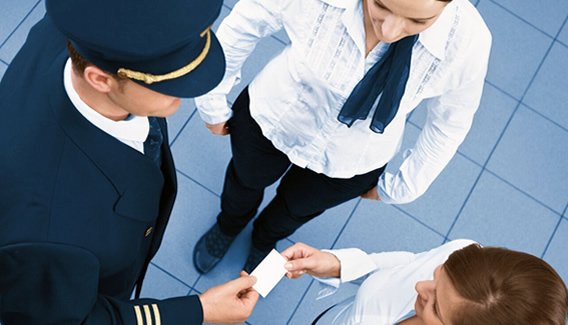 Therefore, it is recommended if you are planning on being an independent contractor you should be registered with a national business aviation staffing company where you are fully protected with Workers Compensation and Liability Insurances, payroll and expenses, and Federal/State tax liabilities. Staffing companies do not "hire" unless they are recruiting for a specific client or are adding to their existing dispatch pool of crewmembers. Registering with these types of companies allows you to be in their database for referencing, dispatch and/or placement but no guarantees of usage. It's a matter of supply and demand per their clients.
No fees apply for registering with any legitimate business aviation staffing agency. If you encounter any agencies that require you to pay any fees to register – avoid them! Again, you are welcome to contact and submit your resumes to these agencies but typically it will go no further than placing your resume in a large file until you have some experience or they have a need.
All of the above information provided is an excerpt from the career workshop, The Aviation Professional .