Partner/Specialty Training
trainDAVINCI Subject Matter Expert Courses
Our esteemed trainDAVINCI Subject Matter Experts (SME) are all certified experts in each of their specific fields of training, coaching and consulting services. We offer the following trainDAVINCI courses and PDP (Professional Development Programs) level workshops; CRM (Crew Resource Management, Communication and Conflict Resolution, Aviation Leadership, Butler Level of Inflight Service, Food Safety, Modern Culinary Trends and Molecular Gastronomy, International Protocol and Business Etiquette. All of our SME courses are available at the DaVinci Inflight Training Institute or onsite and range from 1-day to 5-days. They can also be packaged with other scheduled or offered courses. Please see the Course Schedule for available package options or contact us for more information.
All of the SME bio's are featured in the Subject Matter Experts page in the About section on our website.
RADAR Leadership Awareness Series
1-Day Courses
The following courses are instructed by trainDAVINCI Subject Matter Expert: Dr. Shari Frisinger, CornerStone Strategies, LLC.
The courses below can be presented in a keynote speech or seminar format.
Each of these integrates elements of emotional intelligence, mindfulness, and communication styles together to more fully understand and change behaviors.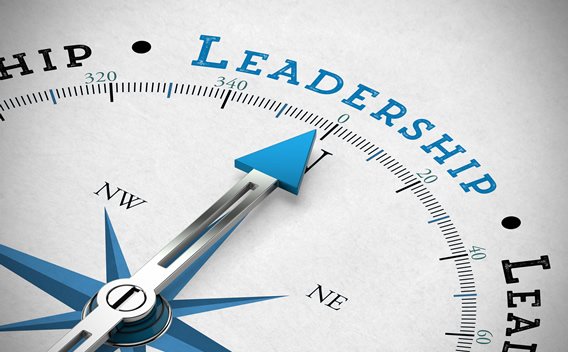 CRM to Increase your Leadership and Safety – "Awareness Discover alternate ways to break the error chain"
Your crew is the ultimate driver of safety. Working together ~ whether in the cockpit or on the ground ~ is critical. How do your flight department personnel stack up in their relating to the other crew members?
Shari presents cutting edge research on how emotions affect everyone's attitudes and behaviors, and the influence on safety it has on your operation. Working side by side, pilots, schedulers and dispatchers, flight attendants and mechanics need patience and methods to diffuse power struggles. Interactions with CRS's, passengers, executives can be improved by using the same techniques. You'll learn from Shari's interactive session proven systems to more suitably respond to external and internal situations and not react with 'emotions'. In addition, you'll minimize frustration and stress in your interactions.
Leadership Awareness for the Progressive Thinker –
"It begins with self-awareness and managing risk"
Business executives recognize that emotional intelligence (EI) is a major determinant of the success of individuals and ultimately the company's bottom line. A high level of EI encourages adaptability and empowers positive attitudes. People are savvier in handling relationships and can more easily handle challenging situations.
Those leaders that are aware of their own triggers are more flexible and resilient—which leads to greater confidence in their leadership abilities from themselves and their followers.
It does make a difference what you do and say. Your words and actions have an impact on your company. You have a greater influence in the thoughts and feelings that drive team members' actions. Your effectiveness is based on how well you are able to discern others' unspoken meanings and take appropriate action—or inaction.
You will explore the underlying motivation behind your behaviors and create your own action plan to negate unproductive thoughts and actions
Leadership Awareness in Conflict Situations –
"Don't use your 21st century mindset to counter their primal reactions"
Conflict does not necessarily need to bring about angst, anxiety and worry. From conflict, innovation and creativity can emerge, much like a phoenix rises from the ashes. As a leader, it is critical that you understand the emotional sources of the conflict. After this discovery, you can proactively diffuse power struggles and capitalize on the tension.
We can see conflict as a personal attack or a threat to our survival. In this view, our emotional options are limited: stay and fight, flee from the situation or freeze and hope we become invisible. None of these emotional reactions bring about the most productive outcome. Yet it is a natural, primitive survival technique.
This unique program is built around cutting edge research into human behavior and is firmly grounded in the disciplines of leadership and social psychology. Shari will share her latest research findings on what we perceive is threatened and why we retaliate and fight.
Aviation Leadership
2-Day Course
Instructed by trainDAVINCI Subject Matter Expert; Scott Moore, Moore Life Leadership, CAM (Certified Aviation Manager) and Associate Certified Coach
Leadership is crucial to the future of business aviation.  These days pilots are leaving flight departments and charter companies in significant numbers and signing up with the airlines.  Qualified mechanics are difficult to find, and sometimes hard to retain.  A high quality of life is described as one of the biggest motivators for flight department employees, often times even more important than salaries.  So how do we respond as leaders?
Learn how to lead and inspire your coworkers by creating a personal leadership vision. Practice giving and receiving feedback in order to create high-performing teams. Create measurable personal and departmental goals that help create success. Practice the communication skills needed to increase connection with the people in your life in order to help make a positive difference in the lives of others. Explore effective ways to increase employee engagement and workplace diversity.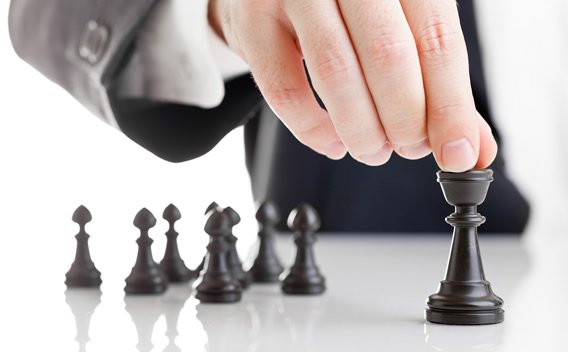 Butler Service in the Sky
2-Day Course
Instructed by trainDAVINCI's Leif Ytterstad, Executive Majordome
This exclusive trainDAVINCI course, instructed by our Paris, France based Executive Majordome, includes the differences between protocol and etiquette; the meaning and its role in both the private and business aviation sector. Cultural differences, international protocols and etiquette procedures for greeting your passengers and providing VIP to VVIP 6-star inflight service along with the ability to show discretion and preemptive results. Taking "ownership" of your cabin with extreme focus and an eye for detail.
You are the representation and reflection of your flight department/owner's brand. Learn how to gain confidence by taking ownership of your knowledge and experience by delivering a VVIP and unique experience for your passengers and clients.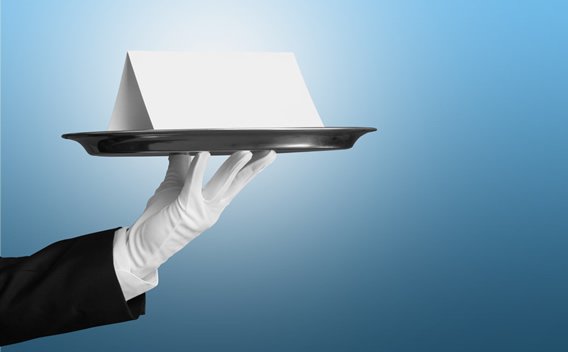 Personal presentation, eye for details in the cabin and beyond
Delivering '6-star Service' and successful interaction with your passengers and clients
Introduction of Protocol, VIP and VVIP levels of etiquette service
Cultural awareness and multicultural etiquettes and prospection of international protocols to achieving your desired outcome
Precedence, order of protocol and service etiquette with various business jet cabin configurations, passenger seating, timing, service utensils and placement
Preparation and presentation of various beverages in the correct manner
Wine and champagne presentation, service, techniques and etiquette
Presentation of formal table settings
Insight of how to present the menu, and precise procedures for male and female clients, passengers and VVIP's
Etiquette and techniques for anticipation and protocol of formal and informal services
The proper conduct of several and multiple courses with the focus of 5 and above service
The knowledge of White Glow Service, protocol and performance and methodology
This course is offered intermittently at the trainDAVINCI School and is available as a stand alone program or can also be packaged with another scheduled trainDAVINCI Elite and Culinary course taking place either prior or after this course. Please see the trainDAVINCI course calendar for available packaged options or please contact us directly for more information.
This specific 2-day or the 5-day Butler Service in the Sky course (featured in the Onsite Training section) are available for client bookings conducted at the trainDAVINCI School or onsite at your flight department or facility.
Modern Culinary Techniques
and Molecular Gastronomy
1-Day Course
Instructed by trainDAVINCI Subject Matter Expert; Daniel Hulme, CEO and Founder – On Air Dining, London, United Kingdom.
After spending his formative years as a chef in some of London's most critically acclaimed Michelin starred restaurants, and then delivering that same level of food onboard UHNWIs yachts and then at the America's cup in Valencia, Daniel had a vision that has taken him to where he is now with the tremendously successful On Air Dining. Daniel will be displaying his outstanding and innovative plating technique skills and well as the mastery of molecular gastronomy during this hands-on interactive course applicable for all skill levels.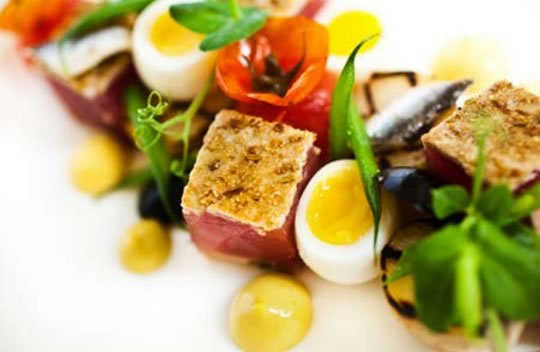 Umami – "Japanese for "pleasant savory taste" is often referred to as the "5th basic taste" along with sweetness, bitterness,sourness, and saltiness. How to prepare umami foods inflight as it generates saliva in the mouth and is one of the most important and most glorious flavors we experience daily — the one that makes brothy soups so heart-warming, seared meats so satisfying and aged cheeses so delightful.
Salts – how various salts are used and how they can be effected inflight; Pink Himalayan, Black Mountain Rock, Damp Sea salts, Maldon's, Refined Salt.
Moisture Affect – understanding the effects and how the lack of moisture in the plane effects the food. What foods you can serve to compensate for this.
Sous Vide & Molecular Gastronomy – When science meets food. Sous Vide is a method of cooking vacuum sealed foods in a water bath for a long period of time. The purpose for this is to maintain the integrity of the ingredients. The water bath is kept in a consistent temperature and it cooks the food evenly. Discover with us the secrets of molecular gastronomy and taste the benefits first hand.
This course is offered intermittently at the trainDAVINCI School and is available as a stand alone program or can also be packaged with another scheduled trainDAVINCI course taking place either prior or after this course. Please see the trainDAVINCI course schedule for available packaged options or please contact us directly for more information.
ServSafe® Food Safety Certification Training
1-Day Course ServSafe® Workshops
ServSafe® Food Protection Manager Certification Training
8-hour Workshop followed  by a window of 2.0 hours for certification exam
Instructed by trainDAVINCI Subject Matter Expert: Alexa Sorrentino, Aviation & Marine Safety  Solutions International, LLC
This training provides everything necessary to prepare you on food sanitation & hygiene risks. Our advanced training incorporates real-world experiences to ensure candidates fully understand food safety and hygiene within the aviation & marine community. Our course provides in-depth discussion of foodborne illnesses, including information on specific foodborne pathogens and biological toxins, such as shellfish poisoning, contamination, and food allergens. Prevention is also thoroughly covered, with information regarding purchasing and receiving guidelines, food preparation, holding, and serving guidelines, food safety management systems, sanitation guidelines for facilities and equipment, and integrated pest control, as well as food safety regulations and employee training.
ServSafe materials reflect the latest science, research and FDA Food Code. In partnership with ServSafe, DaVinci Inflight Training Institute and AvMaSSI provide professional materials, flexible training options, and expert food safety educators, all within a state of the art, modern facility.
Our advanced training incorporates real-world experiences to ensure candidates fully understand food safety and hygiene within the aviation & marine community.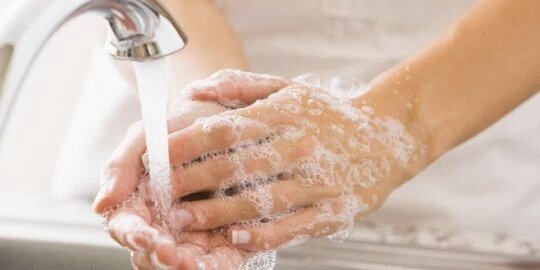 CSR – Customer Service Representative Training
1-Day to 2-Day Course for FBO and Caterer Personnel
Available as a customized trainDAVINCI stand alone course or bundled with CornerStone Strategies, LLC
"A satisfied customer is the best business strategy of all"
Maintaining a competitive edge in business aviation by ensuring your employees provide exceptional service is the key to success! The trainDAVINCI instructors design customized courses using proven communication skills and techniques using your products and services, your process and your clientele knowledge. These courses are highly interactive and focus on consistency, communication and troubleshooting skills, and conducted in an entertaining and engaging manner. Exceptional customer service providers instinctively know what their clientèle need and what they want – and recognize the difference. They understand how to talk to their clientèle, including what words more positively influence the relationships. Ready to trainDAVINCI?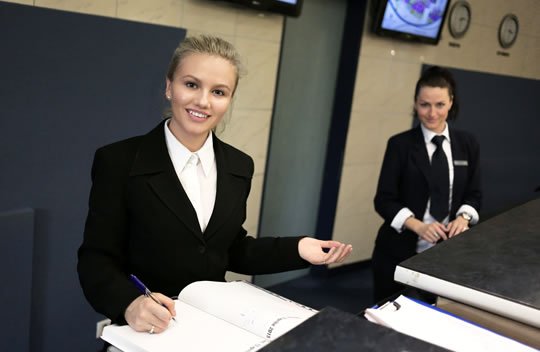 1-day Sample Course Agenda:
Developing a loyal customer base
Exceeding Customer Service expectations
Telephone, Email and Social Media professionalism, etiquette and skills
Understanding the nuances of customer, passenger and aircraft profiles
Ordering, handling and delivery catering (approximately half day)
Basic food handling and storing safety
2-day Sample Course Agenda:
Developing a loyal customer base
Managing interaction with customers
Communication Skills
Exceeding Customer Service expectations
Understanding different personality types
Handling 'challenging' customers
Recovering from a communication faux pas
Phrases to strengthen relationships, and phrases that will weaken that same relationship
Telephone, Email and Social Media professionalism, etiquette and skills
Understanding the nuances of customer, passenger and aircraft profiles
Stress Management techniques
Ordering, handling and delivery catering (approximately half day)
Basic food handling and storing safety
This course can be conducted at trainDAVINCI or Onsite at your operation or facility.
Protocols & Cultural Differences Series
1-Day Courses
Instructed by trainDAVINCI Subject Matter Expert; Tamara Collum, retired US Air Force One Flight Attendant, Certified International Business & Etiquette Consultant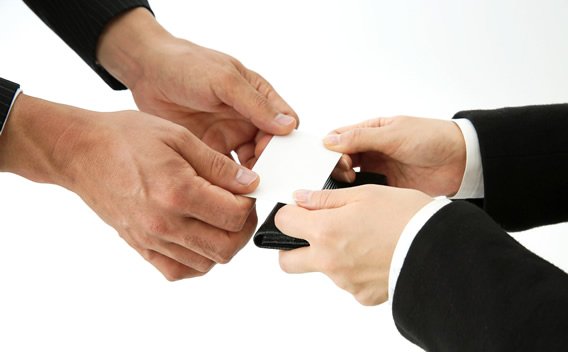 Cultural Differences
Enhance cultural awareness, understand global differences, and improve cross-cultural communications. Learn to establish productive relationships within the work place and with your customers. Understanding how cultural impressions can influence cultures differently.
Importance of International Protocol
Understanding protocol and having the knowledge to properly use business etiquette through introductions, business customs and terminology for today's environment. Enhance your relationships with support programs (FBO services, taxi, hotel, and catering services).
Styles of Eating
Become the expert on American, European and Continental trends while dining. Understand the various non-verbal codes of dining that will help you read your passengers. Better informed on how various foods are eaten and how to properly set the cabin up for the passengers. How to work with limited equipment and the Dos and Don'ts of dining.
Protocol on the Aircraft
Understanding who, when and how to serve on the aircraft. Gain confidence with your passengers on how to acknowledge titles, positions and standards of meal service. Make the right impression for your owner and the cultural differences for the guest passengers.
Catering SMS (Safety Management Systems) Course
1-Day Course
Catering Safety Management Systems for the business aviation Industry as it pertains to the flow of food; up to and including food service onboard and refuse removal from the aircraft.
The new Food and Drug Administration's Food Safety Modernization Act (FSMA) and associated laws address the entire spectrum of food safety issues found around the world today. They have defined a broad spectrum of potential hazards in the flow of food. They include, to name a few, allergens, preparation, transportation, receiving times and temperatures, storage, reheating, safe water and ice standards and the specific responsibilities of those who come in contact with the food to show due diligence to maintain its safety and security. Where will this new law touch you and your operation? Does it have a global reach? In addition, FSMA makes each person in the food supply system responsible for preventing issues and holds you accountable. Ignorance of safe food handling is no longer tolerable. The new laws directly impact your flight operation where food is offered, consumed or discarded within your flight department/operation.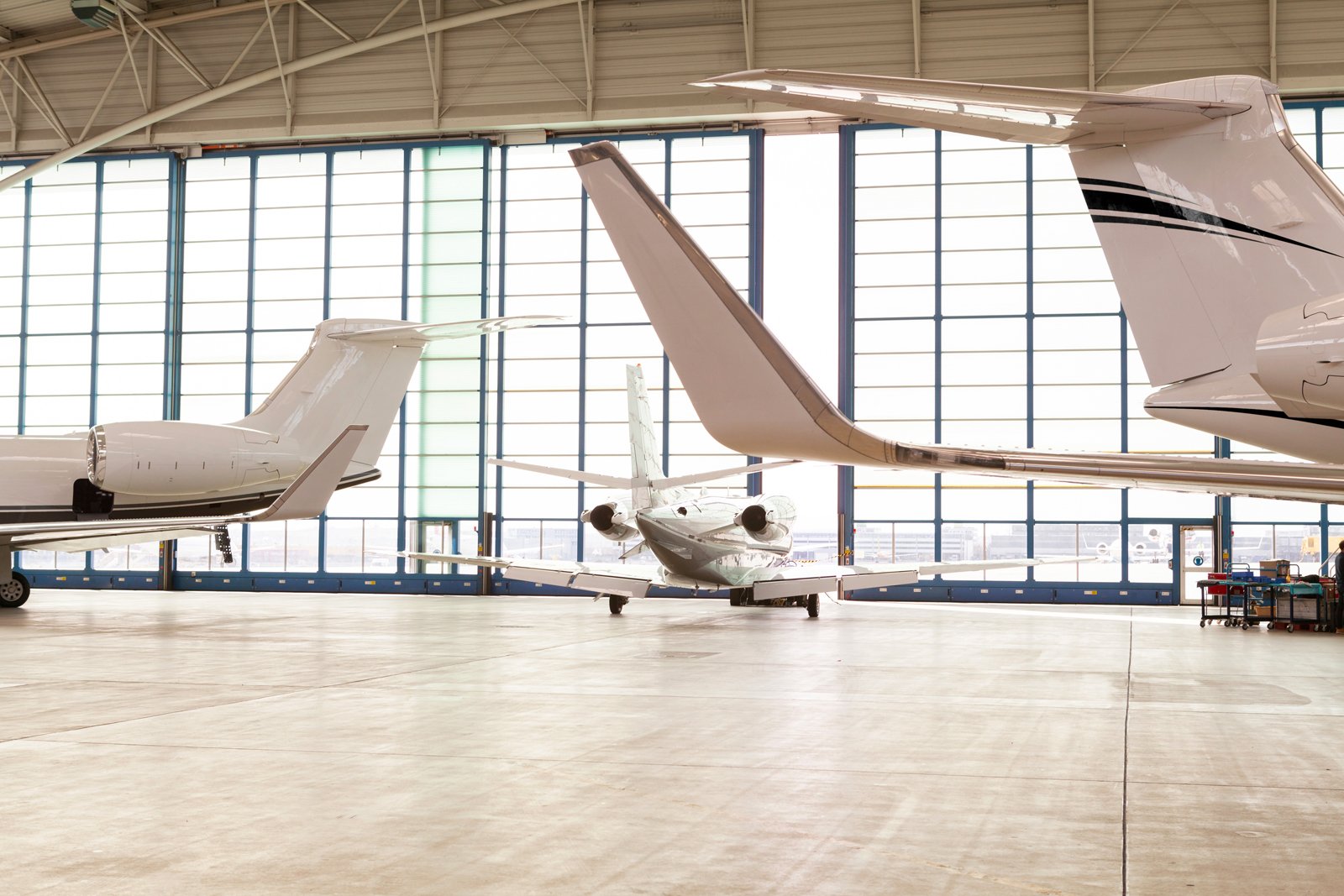 Industry participation in best recommended practices found in a Safety Management System (SMS) have proliferated our aviation community. With uncompromising commitment to the quality of passenger services and safety … food safety and security are often overlooked or are vague when creating a flight department SMS program. Currently, FSMA's new laws have generated new and enforceable sets of guidelines for everyone who touch or handles the food from the farm to the fork.
This educational platform is designed to take a proactive, rather than reactive, approach to protect passengers and flight crew's health while reducing the risk of a potential foodborne illness and security breaches found in catering. This training will enable the attendee to make informed decisions regarding potential hazards and resulting risks by mitigating those identified hazards to prevent or reduce the likelihood of an occurrence through a stated behavior as outlined in the Food Safety Modernization Act.
This course is designed to fit a flight department's specific food service activity with a SMS module in order to insert it into an existing corporate module. Being able to identify a potential food safety risk that may arise and placing a corrective action in place is essential. We'll also provide an effective means of embracing the entire flight department, from scheduler, to maintenance, and to flight and cabin crew of the potential concerns for food safety, stock lock rotations, ice machine safety, dish washing, etc. Failing to follow food safety standards can cause food to become contaminated with potentially fatal consequences.