Online Training
COMING SOON!
We offer a select group of courses to complement our in-person training or to be used as part of a blended training approach.
Available online courses: Food Safety/Cross Contamination, SMARTtraveler- Personal Travel Safety, SMARTtraveler – Cabin Safety, Food Allergens, Special Meal Planning, Menu Writing, Pilot Essentials.
FSMA – Developing a Catering Safety Management System
This exciting, hands-on food safety course will equip you with the latest in food safety principles and practices set forth by the Food Safety Modernization Act to access and mitigate risks associated with the ordering, delivery, loading, storage and service of food on board a private jet through all levels of the food chain.
Catering SMS is a risk management methodology that applies appropriate science & technology to plan, control, and document safe food processes in the flow of food that is general aviation specific. Training course teaches the parts and applications consistent with the FDA's desire to implement voluntary food safety and hygiene programs begins by identifying biological, chemical, and physical risks associated with the flow of food through the aviation chain, providing methods to even further mitigate those risks.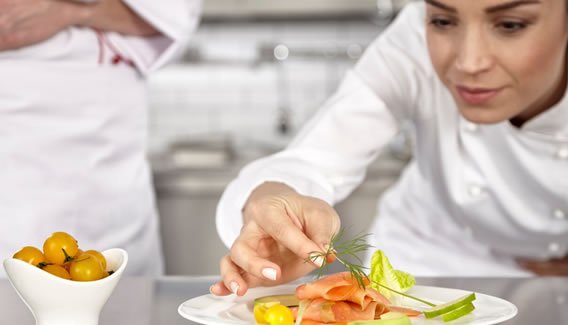 The Food and Drug Administration, and Center for Disease Control are tasked with the implementation of new guidelines to ensure that every operation serving or receiving food has a food safety system in place that is designed specifically to guarantee food being served on board is safe to consume to protect and improve the health of consumers by assuring foods are safe, The Catering SMS is a functional preventative food safety system that involves identifying physical, chemical and biological hazards correctly during the aviation food handling, storage and preparation stages of production. The Catering Safety Management System is scientifically validated set of risk control procedures that prevent, eliminate, or reduce risks to mitigated levels that protect the health of passengers and crew.
Course: FSMA for Flight Attendants/Flight technicians
Course: FSMA for Ground Service/Customer Service Representatives
Course: FSMA for Schedulers and Dispatchers
Course: Operation Managers for FBO, Handlers, and Flight Departments
With successful completion of this training program, the flight attendant/technician will have a basic understanding of the following food safety topics:
Situational Awareness as a passenger in any aircraft cabin
Use identified risks and turn them into action precautions & exercises that will reduce the mitigated risks to protect the health and wellbeing of passengers and crew
Ability to audit and vet catering sources including caterers, restaurants, café's
Learn to practice safe food handling via the use of food temperature probe for reheating food to be served on board
Learn the best practices for handling food on board based on the particular environment
Understand and have the ability to work with a restaurant to correctly communicate, the aviation packaging requirements, and temperature requirements
Use the safe food holding temperatures of food
Practice by use safe food service
Practice the safest means of trash and food disposal to reduce risk of contamination of the aircraft
Ability to communicate dish cleaning, ice handling and food storage needs to ground handlers
Ability to access unsafe food handling by catering delivery personnel
Knowledge of food-borne illness
Ability to correctly order catering for those with food allergies and sensitivities
Achieve a working knowledge of cooking on board and safety practices to reduce risks
Definition and recognition of potentially hazardous foods and appropriate ordering skills
Contamination of food, and the illnesses that can be associated with food contamination
The relationship between personal hygiene and food safety
Practice proper ordering techniques for safe food
Methods of preventing food cross contamination in all stages of food handling
Receiving and storage of catering
Procedures for cleaning and sanitizing equipment and utensils on board the aircraft
Cooking and reheating techniques including packaging
Problems and potential solutions associated with temperature control, preventing cross-contamination, housekeeping, and maintenance.
Consuming food allergens can result in the death or a life threatening response for an allergic individual or require the necessity for an immediate flight diversion or unscheduled emergency landing.
Course Objective
Ability to recognize the difference between a food allergy and food sensitivity
Recognize numerous reactions to food by passengers and flight crew
Know and Use proper questions to ask allergen sensitive person and catering source and then communicate those to the food source
Ability to locate hidden allergen sources
Obtain a working knowledge of cross contamination along the flow of food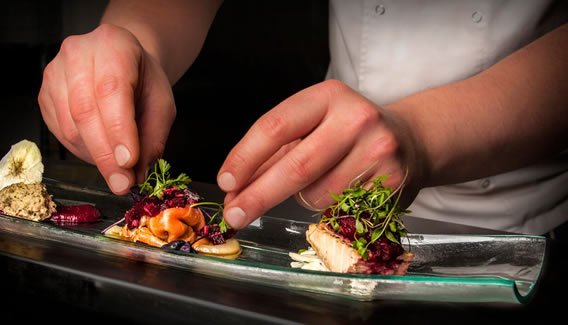 Gain an appreciation for preparing and serving an allergen safe meal
Understand the flight attendant/technicians role to prevent a food allergic reaction
Obtain a working knowledge of appropriate emergency response to a reaction
Understand the precautions for those living and eating out with food allergies
Engaging activities, quizzes and videos
In response to the growing concern about food allergies, special dietary needs, and other custom well-crafted diet management requirements, the flight attendant/ flight technician is expected to provide dietary knowledge and skills to assist in the nutritional maintenance of each passenger and crew's diet meal program. Menu Planning is essential to provide efficient use of on board equipment and available time to provide service, and at the required safe food temperature.
Course Objective
Have a basic working knowledge of trending diet programs and health related diets that are currently in demand
Use of regional and seasonal selections based on availability knowledge
Ability to determine the specific contribution each food makes toward the meal pattern requirements
Create menus to assist the passengers and crew in maintaining proper nutritional intake based on the requirements of the flight and circadian rhythm.
Apply the knowledge learned from the course to practical working experiences
Knowledge of assorted strategies to provide a successful, stress-less meal service
Using portion size and packaging to reduce food costs overall
Develop the skills necessary to effectively create a professional menu 10-10-10 approach
Ability to plan meal service to utilize time management skills
Ability to plan meal service to efficiently utilize time management skills
Integrate the capabilities of the aircraft and the limitations of the aircraft for each meal service utilizing the tools and techniques for on board service
Evaluate and appraise a balanced nutritional menu with a basic understanding of the importance of nutrition
Examines the fundamentals of menu planning using the menu as a tool for ordering, selection and procurement of food and beverage items.
Create an efficient pantry to meet the dietary needs of the passenger and crew in the event of a catering mishap
An understanding of purchasing the correct amount and type of food
Learning to write a concise menu to be used during service adds an increase sense of style and drama to the meal. A printed menu sets the tone for the meal to follow. It alerts the reader to the selections before them and enables them to recognize possible food dangers for their particular diet requirements in time to ask questions and request a change in the preparation and cooking methods.
Course Objective
List basic menu planning principles
Identify principles of menu layout and design including format and grammar
Create menu item descriptions
Create a menu plug in format
Apply principles of nutrition to menu development
Plan a la carte, cycle, ethnic, and limited menus
Develop a menu layout for an aircraft operation based on passenger and crew likes and dislikes
Discuss the availability of foods for seasonal menus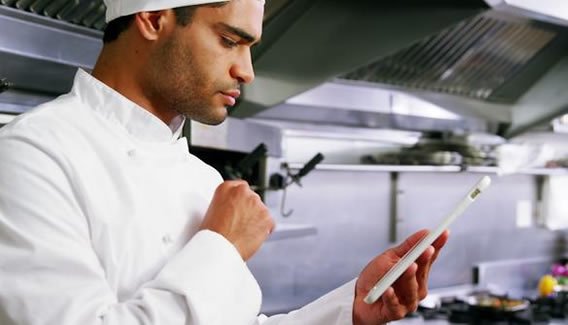 The goal of pilot essentials is designed to provide light jet or cabin class pilots who "wear all hat's" detailed information and interactive training on passenger service, catering and business etiquette techniques. There is much more available than a boring sandwich tray or boxed lunch for your passengers. As well as, techniques on how to properly educate the client on what realistic expectations should be during flight and how to properly communicate this to your valued clients and passengers.
Course Objective
Pilots will learn business etiquette, cultural differences and communication skills in order to greet and engage the passengers and/or clients in a more relaxed and professional manner.
How to creatively plan, order and set up onboard catering to the passengers can safely do a self-service inflight preventing the pilots from having to leave the flight deck to prepare food.
Learn that food safety handling is not just keeping the catering properly refrigerated.
Learn the latest tricks of the trade and troubleshooting techniques.
How to make a proper berth bed that is not only comfortable for you passengers but it also impressive looking.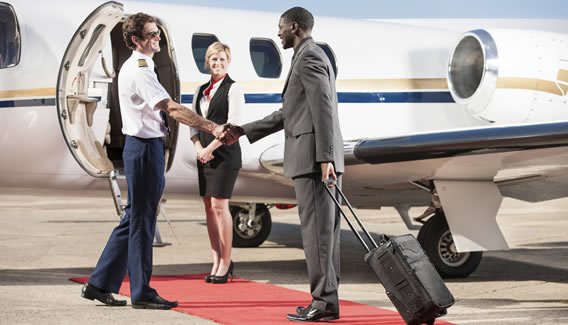 Pilots that operate aircraft without cabin crew, either due to equipment design or company choice, have additional and unique responsibilities to their passengers. They are extensively and well trained in dealing with aircraft emergencies but the simple basics of communicating and providing service to your passengers is often overlooked.
Many pilots often find themselves "out of their comfort zone" on a daily basis when handling passenger inflight service items such as; catering, troubleshooting techniques, communicating, providing inflight service and properly addressing passengers or owners.
The goal of pilot essentials is designed to provide light jet or cabin class pilots who "wear all hats" detailed information and interactive training on passenger service, catering and business etiquette techniques. There is much more available than the standard boring sandwich tray or boxed lunch for your passengers. As well as, techniques on how to properly educate the client on what realistic expectations are during flight and how to properly communicate this to your valued clients and passengers.