Our Subject Matter Experts
Meet our esteemed team of DaVinci Subject Matter Experts (SME). They are all certified experts in each of their specific fields of training, coaching and consulting services specific to business aviation.
Our SME's provide several course options for trainDAVINCI; Culinary, Inflight Service and Etiquette, Butler Service, Food Safety, Cabin Safety and Emergency Procedures, CRM (Crew Resource Management), Aviation Leadership, International Protocol and Business Etiquette. Providing business aviation flight departments, pilots and cabin crewmembers solutions to achieve première inflight service, culinary skills, passenger and cabin safety.
Our SME's assist flight departments with achieving compliance per SMS, FAR's, SOP's and IS-BAO standards. Clients will achieve overall higher standards of inflight safety, service and culinary skills and consistency. The SME's firsthand knowledge regarding all of the intricacies for creating customized and comprehensive inhouse training programs make trainDAVINCI the perfect choice – from start to solution.
DaVinci Inflight Training Institute
Subject Matter Expert: Culinary, Catering, Food Safety and Catering SMS
Paula, Founding Partner, is the catering contributor for globally-read BlueSky Business Aviation News magazine. She is active with many aviation and catering-related groups including the International Caterers Association, the International Inflight Food Service Association and is a board member of Women in Corporate Aviation. She is the past chair of the NBAA Flight Attendant Committee Caterer's Working Group for 15 years perfecting unique catering training sessions for NBAA conferences and events. Currently, she serves on the NBAA Flight Attendant Advisory Committee and is a member of the Training and Safety Subcommittee. Paula was a founding member of the steering committee for the creation of a European Flight Attendant Committee and conference, serves as a subject matter expert to the board of International Standard for Business Aircraft Handlers (IS-BAH) and food service subject matter expert to the ASTM International Business Aviation Cabin Crew Certification.
After founding Tastefully Yours Catering, she has been offering culinary and food safety related training to the general aviation community. With a strong dedication to improving catering safety, risk mitigation and safe food handling, she developed and introduced the concept of "catering safety management systems".  As a certified food safety instructor, Paula offers catering SMS and culinary classes for all aviation professionals.
Paula's first-hand experience, business acumen, research, and relationships make her an industry expert – one which allows her to share information that will help raise the professional training level for flight attendants today that will reduce the risk of food-related concerns tomorrow.
DaVinci Inflight Training Institute
Subject Matter Expert: Culinary, Catering, Food Safety
John, Chief Operations Officer, has over 20 years of business aviation, and over 30 years of training experience.
Prior to his current role at DaVinci Inflight Training Institute, John was Vice President of Air Culinaire Worldwide, and Director of In-flight Services for Victory Aviation/Miami Dolphins. He has extensive training in culinary, emergency training, service, food safety, and business.
Prior to aviation, John was an Executive Chef and Food Safety Advisor for numerous restaurants throughout the United States. He holds a Culinary Degree from the School of Culinary Arts and Food and Beverage Degree from the State College of Florida. John is a proctor for the National Food Safety Professional. Rounding out his extensive talents and certifications, John also is a certified Emergency Medical Technician.
DaVinci Inflight Training Institute
Subject Matter Expert: Cabin Safety Training [Initial and Recurrent]
William has 20+ years in aviation and nearly a decade of corporate aviation expertise. His background encompasses working with billionaires and high net-worth families, fortune-50 executive teams [C-Suite leadership] with globally recognized brands and he's even flown former heads of state and celebrities. In addition to working with Part-91/135/125/121 operations, William has completed two, Initial Cadre programs required for FAA certification of scheduled air service. William has also created flight attendant manuals, training curriculum for various size flight departments, developed service guidelines, tailored to the needs of the client and also facilitated on-site elevated service modules. In addition to leading DaVinci's cabin safety program, William continues to fly for part-91/135 operators to maintain his flight attendant currency as well as providing expert subject matter consultation on aviation related legal cases for various law firms.
William holds a Bachelor of Arts degree from Northern Kentucky University, received his PPL (Private Pilots License) while attending the Flamingo Air Academy in Cincinnati, Ohio, studied abroad for two semesters in Salzburg Austria and recently attended a EMR training course with EMT-Elite Academy in Dallas, Texas.
Executive Majordome, Paris, France / DaVinci Inflight Training Institute
Subject Matter Expert: Executive Majordome, Service, Etiquette & Protocol
Leif resides in Paris, France, and is an Executive Butler with over 15 years in corporate and private service. He began his service and management career in 1989 in Oslo, Norway (his native country) in restaurants and in 1994, became the Executive Senior Butler for Crystal Cruises Line. He has been a Gentleman's Butler, Senior and Business Sales Manager to his most recent position as Executive Majordome for Dassault Aviation at Le Bourget, France, managing a staff of 15 for prospection, service, ceremony and protocol for heads of state, dignitaries and VVIP clients for Falcon business jets.
He has extensive in-depth knowledge of private service, fine culinary cuisine, hospitality and world travel, with a strong focus of traditional service etiquette, protocol and security. Providing 6-star service with an exceptional eye for detail. Leif is fluent in six different languages, excels in cultural differences, communication and as a liaison with different nationalities. He is trained, certified and skilled as a private Butler, Sommelier, bartender, chef and waiter. Leif is currently a Director/Majordome, running a Private Luxury company for Corporate Executive's, VVIP and UHNWI in France. Butler Service in the Sky courses are exclusive to trainDAVINCI and are conducted at the DaVinci Inflight Training Institute and onsite.
Moore Life Leadership
Subject Matter Expert: Aviation Leadership, Career & Life Coaching
Scott A. Moore is a Leadership Advisor and Personal Life Coach at Moore Life Leadership. He is a Certified Success Coach (CSC), an Associate Certified Coach (ACC), and a Certified Aviation Manager (CAM).
Scott has a passion for people, and his work in coaching allows him to empower others to solve their own problems, and to create a better version of themselves. He is passionate about Values Based Leadership, and he gives presentations to national conventions, corporate leadership teams, and non-profit groups. His writings on leadership have appeared in national publications, such as Forbes, Professional Pilot, King Air, and Business Aviation Insider.
Values Based Leadership is a philosophy and model that encourages people to live, work, and lead in alignment with their personal core values, principles, beliefs, and purpose, to in turn ignite the extraordinary potential of those around them. Scott served as the Aviation Department Manager for Luck Companies, a values based leadership company.
Scott's experience with honor and ethics during his Air Force career served as a foundation for his later VBL work. His continuing exploration of Values Based Leadership, along with extensive coach training, gives Scott the knowledge and skills to positively impact his clients. Scott's experiences range from the cockpit to the classroom, and from the boardroom to the office cubicle.
Scott graduated from the United States Air Force Academy with a degree in Chemistry, has a Master's Degree in Chemistry from the University of Illinois, and served as a pilot and officer in the United States Air Force. Scott is a former member of the Board of Directors of the National Business Aviation Association, a national non-profit aviation organization.
Scott offers a 2-day Aviation Leadership Course at trainDAVINCI.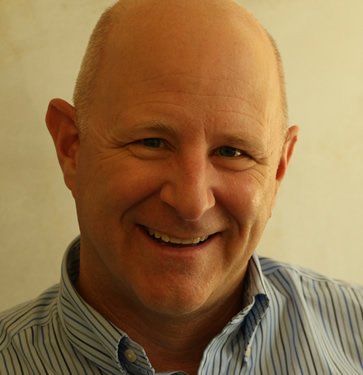 On Air Dining, London, United Kingdom
Subject Matter Expert: Chef, Culinary/Catering, Sous Vide
Daniel Hulme is the Founder and CEO of executive in-flight culinary specialist and concierge provider On Air Dining, the world's leading inflight dining experience for VIP jets.
Daniel started his career as a chef and undertook his initial training at the Butlers Wharf Chef School and cut his teeth as an apprentice at some of London's top restaurants including Soho Soho, Scotts of Mayfair and Bertorelli's and in 1997 he was named Apprentice of the Year.
In 1998 Daniel traveled abroad, initially working in the South of France where he developed his passion for world renowned French cuisine. He continued his travels while working for a variety of restaurants and learning an array of international cuisines. During his travels, he developed an interest in diving and qualified as a PADI diving instructor. Daniel soon fell into the yacht world – teaching scuba diving on the side whilst working on a range of large super yachts as Head Chef. It was here he perfected the art of cooking within the confines of a small galley and during this time that the seeds were sown for On Air Dining. Having carefully reviewed and researched what was on offer in the business aviation market he saw an opportunity to revolutionize it. He developed a business plan detailing his approach and focused on quality and service, utilizing a unique 'fine dining system' and in January 2010, On Air Dining was born. Despite the economic climate, the company soon developed an impressive list of aviation clientele including leading names in private jet charter such as Gama Aviation, ExecuJet and Air Partner.
Daniel was approached to help set-up the newly formed National Business Aviation Association (NBAA) backed, European Flight Attendant's Committee which represents the interests of European and Middle Eastern business aviation flight attendants in their roles on board business aircraft. Daniel was also responsible for advising the committee on all aspects of on-board catering.
To date, On Air Dining boasts clients worldwide and was nominated for the second consecutive year as preferred in-flight catering supplier in executive aviation 2012 by BlueSky Business Aviation News and more recently received the luxury lifestyle award for Inflight Caterers of the year 2017.
Alongside On Air Dining, On Air Interiors was created in 2015 with his wife, Isabel, as Director bringing together the complete ambience of the aircraft dining experience. The pairing of these two business parts has created a unique company, never before seen in the industry. Today, Daniel and his team continue to keep on top of new cuisine trends and still drives for outstanding quality and service in all areas of his business, enabling him to remain the world's leading in-flight dining experience.
Daniel instructs for trainDAVINCI Modern Culinary Techniques and Molecular Gastronomy courses at the DaVinci InflightTraining Institute and conducts culinary course in London at On Air Dining.
International Business, Etiquette and Protocol Expert
Subject Matter Expert: International Protocols, Inflight Service & Etiquette

Tamara is a lead flight attendant w/Fortune 500 companies. In this role, Tamara coordinates aircraft checklist, hotels, menu planning, customs, culinary specifications for clients, flight attendant staffing, safety areas to include interior areas, and aircraft supplies.
Tamara is no stranger to the aviation sector, with 7500 flying hours and having spent 20 years as an Instructor/Evaluator Flight Attendant supporting Air Force One, Vice President, First Lady, Congressman, Senators and dignitaries. She is a certified International Business and Etiquette consultant from Protocol School of Washington. Tamara has worked in aircraft acquisition, aircraft deliveries, organized culinary training for Air Force flight attendants and managed initial flight attendant training, flight crew scheduling, established training standards for Air Force, and a certified instructor for Crew Resource Management.
Tamara is involved with many aviation committees to include NBAA Flight Attendant/Flight Technician and Gulfstream Customer Advisory Board. She has an Associates in Aviation Management and B.S. in Education specific to Journalism. Tamara is currently working on her CAM certification and becoming a certified Body & Language Instructor. Tamara's varied background in the Air Force, flying experience and variety of certifications she can provide the perfect foundation for flight department and aviation professionals.
Tamara offers various courses at trainDAVINCI such as: aircraft and international protocols, cultural differences and styles of eating.