DaVinci Inflight Training Institute, the brand new, first comprehensive professional flight attendant training school in the world, will be participating at next week's NBAA Flight Attendant Conference as a gold level sponsor and presenter during the Long Beach, CA, event June 13-15.
Following a successful week at the recent EBACE in Geneva, Paula Kraft, founder of DaVinci, will be attending the conference with Scott Arnold, well-known business aviation cabin safety trainer and DaVinci partner, who will provide cabin safety training as well as inflight service, etiquette, and career development courses.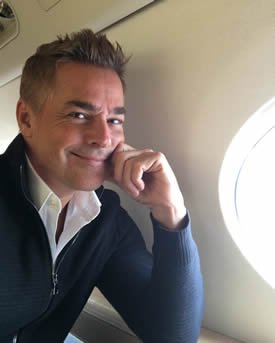 The soon-to-be-completed 6,500 square foot facility will open for tours and classes this summer and is based at the Fort Lauderdale Executive Airport in Florida. In co-operation with Embry-Riddle Aeronautical University, students will be able to enroll for several online courses, available as stand-alone programs or blended, designed to be completed prior to attending a specific course at the new facility.
The wide variety of online courses include topics such as: SMARTtraveler, The Professional You, Pilot Essentials, Food Allergens, Special Meal Planning, Menu Writing, and updates on the Food Safety Modernization Act and Safety Management System training–relating the catering prepared and served on board – as well as proper handling for food served from global catering sources, including aviation caterers, restaurants, hotels and home chefs.
The multi-purpose facility includes a mock flight department area that will test graduates on the entire cabin service experience. Bespoke products and services, including butler training, new galley technology, food packaging and presentation, will also be available at DaVinci ensuring greater passenger safety and satisfaction.
Drawing on his decades of experience as a cabin safety trainer for numerous business aviation flight departments, Scott Arnold has designed all of the DaVinci courses to include soft skills, service etiquette and cabin safety programs at the preliminary and elite level. Included in the courses offered, there will be numerous culinary classes covering a multitude of topics for a single day of attendance to weeklong in-depth elite classes. Classes have been capped at 12 students to maximize the training experience for all levels of experience, and focus on the development of each student.
"Our school stands apart from the rest of the other training companies as we will not only provide industry expert programs but also from current life experiences. Every instructor is experienced and currently working as a corporate flight attendant, cabin crew, caterer, we are at DaVinci literally 'talking the talk' and 'walking the walk'. Our programs are continually updated to be the most relevant, current, and innovative in our ever-changing industry. TrainDAVINCI's unique teaching approach will not only engage our students but also empower them to be successful. All of our cabin safety courses are CRM driven and focus on communication skills and the cabin crew and flight deck experience during an emergency," underlined Scott Arnold.