Intro to
Corporate Aviation
This informative day of learning and connecting, is action packed with hands-on, safety and service discussion as well as networking potential that will include a lot of important material foundation necessary for success and career planning to enter the industry. We will also plan to visit a local FBO as well as a possible private jet hands-on familiarization (subject to availability).
Introduction to Corporate Aviation
This 1-Day symposium is for those seeking a career in business aviation. Candidates that attend this event will also receive a tuition credit towards their future Initial training or service elite course.
Program Agenda
Introduction to business aviation and the different types of operations
What is a corporate flight attendant versus commercial and responsibilities
Social media presence and its gravatas in the workplace
Differences in medical / first responder training
Expectations of assignment duties
Catering highlights and providers in the domestic and international markets
Corporate jet differences in layout and service expectations
Next steps in pursuing business aviation
FBO (Fixed Based Operator) / private jet terminal visit [tour, differences, etc.]
Lunch will be served
Enjoy an action packed day with hands-on interaction, discussion, and networking that will include a lot of important material foundation necessary for success and career planning to enter corporate aviation. We will also visit a local FBO as well as a possible private jet hands-on familiarization (subject to availability).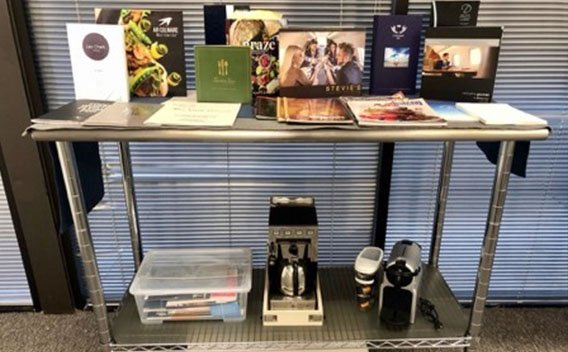 Students that join us for this informative 1-Day learning experience will receive a tuition credit towards DaVinci Initial training or service elite. The credit will be valid for one year from the month of attendance*.
Find out more about this and other opportunities by emailing us or calling. Learn why DaVinci is the campus of choice for high net-worth private owners, fortune 100 flight departments [companies] and royalty across the globe.
Cabin Safety (5-day Initial Training)
Safety. Service. Superior Innovation. DaVinci
Experience a cabin safety initial training program that will help you soar as you endeavor to enter the business aviation workforce. Within our community, cabin safety positions are highly sought after. Ultimately, the right training along with essential skillset development is crucial in order to optimize your potential. You need to trainDAVINCI. In today's highly competitive environment, simply having previous experience in commercial aviation [within the United States / Europe] or working for a prestigious hospitality brand isn't enough.
With a fresh and innovative curriculum, we cover the defined FAA required training expectations [Part 91/135] and so much more. From teaching the primary survey and first aid basics combined with the American Heart Association CPR (Cardio Pulmonary Resuscitation) and AED (Automated External Defibrillator)* guidelines, we will prepare you to respond quickly to adverse events.
Whether we're teaching you about land or water evacuation [referred to as a ditching], decompression, onboard fires, or abnormal situations; DaVinci will reinforce safety centric behaviors in each discipline by conducting varied realistic scenarios and address the possible different outcomes. We will utilize our two different cabin trainers as well as our Global and Gulfstream G-450/550 window exits and a door trainer for various scenarios throughout the week.
DaVinci initial training comprehensively addresses best practices for elevated service delivery within our unique aviation environment. Our initial program has incorporated more elevated service training than any other initial program available. We also explore how to properly prepare and plan for international trip assignments and the unique expectations or potential challenges, we define how to plan your own catering order as well as tips and tricks for menu development.
DaVinci creates our learning content with the Montessori model in mind. Prepare for an immersive experience. From onboard meal service and plating techniques in a realistic cabin environment to providing you with two sumptuous meals daily; rest assured that the DaVinci difference is treating you as one of our well cared for passengers.
In our business, these prestigious cabin crew opportunities require you to work directly with C-suite leadership at some of the largest global business entities around the world, serve high-value wealth families, and occasionally care for a celebrity onboard. Discretion, along with key skills, the ability to discern client wishes and anticipate their needs are essential for success. DaVinci will share a wealth of comprehensive skills and resources to help you distinguish your abilities in our competitive environment.
Highlighted Learning  Modules:
Evacuation Procedures (Land & Ditching)
Extended Overwater Operations
Dangerous Goods
Crew Resource Management
Crewmember Emergency Training
American Heart Association (AHA) CPR & AED*
Enhanced Medical Kits* & Telemedicine
Fire Identification, Fire Fighting
Aviation Weather
Basic Indoctrination
The Applicable Code of Federal Regulations (CFRs)
Surface Contamination [De-Icing Highlights]
Elevated Cabin Service Delivery
International Trip Planning
Catering Skills / Ordering
Menu Planning
Plating Concepts
Survival Equipment
Decompression / High-Altitude Operations
Safety Briefing [Demonstraiton]
Security & Defined Threat Levels
First Aid / Illness / Primary Survey
Crewmember Incapacitation
… and much more
COMING SOON! A successful business aviation crew member requires desire, people-skills, training and an understanding of the nuances of the industry.

trainDAVINCI has developed a 1-day career enhancement and networking workshop to help you market yourself, increase your contacts, improve your self-promotion and make that important first impression in order to "win" interviews. The goal of career enhancement is designed for crew members new to business aviation or those requiring a boost in increasing their professional development and self-marketing skills.
You only have one opportunity to 'land' your first impression. Make it count and soar towards excellence.
Available separately, or bundled with our 5-day and 8-day package.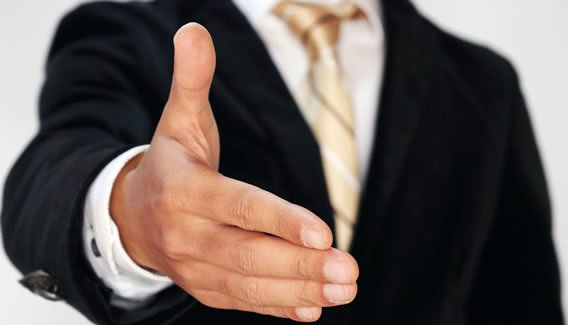 Are you a viable candidate?
Various compensations and rates for employees and contractors
The power and importance of an effective cover letter
Introduction to professional resume (CV) standards
The "6-second resume"
Review of attendee current resumes
How to properly format electronic resumes
Business cards and business card etiquette
Professional attire recommendations and guidelines
Interviewing styles, tips & techniques to land future opportunities
The Aviation Profesional
Communication skills & styles
'TARGET' interview strategies
Virtual interview preparedness
Phone/voicemail etiquette
Social media – personal versus business
Social media – shall & shall not's
Networking opportunities
It's your business "own it"
Program includes: Cover Letter and Resume review (if applicable) and detailed reference manual and certificate of completion.
Please contact trainDAVINCI for more information, customizing options, training proposal and rates.