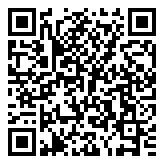 Date
Apr 13 2019
Time
9-5pm Each Day
9:00 am - 5:00 pm
Uptown 5K on the Runway at FXE
Compassion will take flight at Fort Lauderdale Executive Airport (FXE) at 8 a.m. on Saturday, April 13, 2019, during the Uptown 5K on the Runway.  Trustbridge Hospice Foundation is partnering with FXE to host a 5K on the airport's runway, and for the first time in FXE's history, people, not planes, will take off from the runway during this inaugural run/walk event!
Trustbridge and FXE invite community members of all ages and abilities to be part of this one-of-a-kind experience – no boarding pass or luggage fees required.
Visit the Uptown 5K Urban Village
After taking in the sights and sounds on FXE's runway, participants will disembark into the Uptown 5K Urban Village for post-race fun and festivities. The Village will feature live entertainment, a kids zone, food stations, team tent celebrations, and much more.
About the Uptown 5K on the Runway
Fort Lauderdale Executive Airport is partnering with Trustbridge Hospice Foundation to host the Uptown 5K on the Runway to help fulfill the airport's mission of attracting businesses to the area, helping tenants prosper, and benefiting the community.  The 5K event supports FXE's dedication to its neighbors, tenants, and employees by raising awareness for Trustbridge's commitment to providing extraordinary care for everyone in our community, including those without insurance coverage or the ability to pay.
All proceeds from the event benefit the Trustbridge Hospice Foundation to help fund programs and services Trustbridge offers, including comfort care, charitable care, music therapy, pet therapy, adult and children's bereavement services, and children's camps.