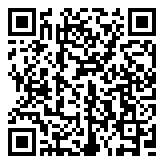 Date
May 07 2019
Time
9:00 am - 5:00 pm
NBAA Flight Attendants/Flight Technicians Conference
Learning & Sharing
You'll learn current best practices, including cabin safety, food safety, management techniques, and training ideas. Additionally, participating in this conference earns credit towards the NBAA Certified Aviation Manager (CAM) credential.
Cost Savings
You'll now be able to network with over 150 vendors and suppliers at the Maintenance Conference exhibit hall,
and those relationships can lead to direct cost-savings and higher satisfaction.
Peer Interaction & Learning
The presenters are not the only experts at the conference. From other attendees, you will learn current best practices, new products and services, and operational tips to help you work smarter, not harder.
Recruiting
This conference helps make recruiting less challenging by bringing the network right to you, so you can meet a
number of qualified candidates all at once.
Join us for NBAA's Flight Attendants/Flight Technicians Conference from May 7-9 in Ft. Worth, TX. This is a can't-miss event that will help you elevate the safety, security and service aspects of your operations. Through interactive education sessions and critical peer-to-peer networking, you'll walk away from this three-day event with immediate actionable items to take back to your team.
Register here: https://nbaa.org/events/2019-flight-attendants-flight-technicians-conference